Read about a new product for hygiene control in local food operations. Biofinder, as its title suggests, works as a "finder" of biological films. It detects harmful microorganisms even where simple visual check fails. It is a product of ITRAM HIGIENE, a Spanish producer, and in Spain, it was awarded the prize of PREMIS INNOVACAT 2014 for the best invention of the year.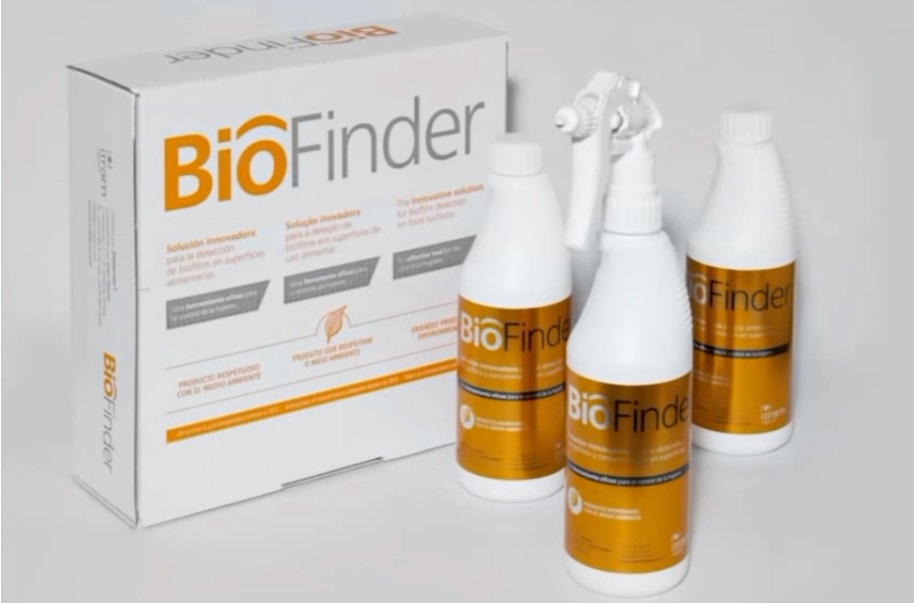 The service is intended for:
Biofinder can detect harmful microorganisms on any surface
The principle of Biofinder can be explained in three sentences. It is a solution that is applied on examined surface from the distance of 10 to 15 cm. If the solution does not react, finding is negative and the surface can be considered clean. If, on the contrary, it starts foaming (whereas heavy contamination is indicated within 10 seconds), it means that surface can be contaminated with microorganisms such as Listeria monocytogenes, Salmonella spp., Escherichia coli, Staphylococcus aureus, Cronobacter sakazakii, and others that can cause serious disorders. You can check dishes, cutlery, sinks, floors, counters and other surfaces that come into contact with food. Reaction of the solution remains visible for at least 10 minutes after application, therefore Biofinder can be used for checking even large surfaces.
Introducing Biofinder
Unique tool for checking hygiene in food sector.
Detection of microbial contamination within 30 seconds.
Fully functional on any surface.
Suitable for large surfaces too.
Easy and fast check of hygiene condition in your operation.
Ideal tool for restaurants, food producers and sellers
Using Biofinder, you can check the level of hygiene in your operations easily and any time without investment to expensive systems and specialists. Therefore it is a great product for restaurants, canteens, food stores, supermarkets and all companies engaged in food production. In the Czech Republic, Biofinder has been successfully tested and introduced onto the market in cooperation with VŠCHT Praha and BlaVo Chemicals. Currently, we have been delivering it to customers in food sector.
Our clients said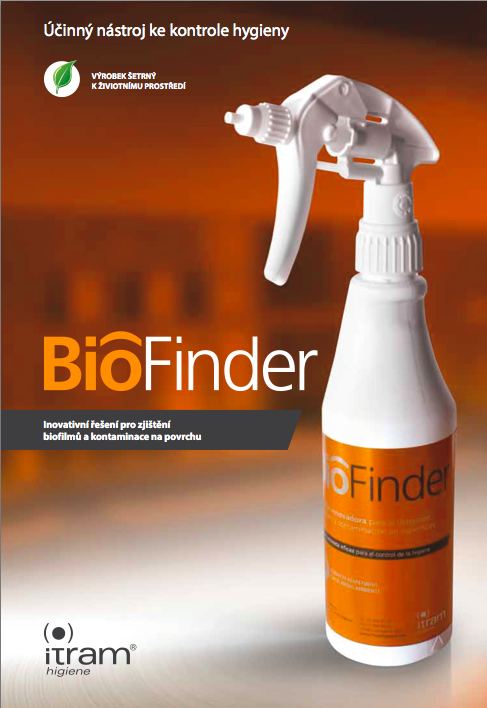 Read further details and interesting facts about Biofinder