Main changes in food labelling in compliance with the new act. Have you complied?
Do you produce or sell food? Then you certainly know that starting on 1st January 2015, new law on food comes into force. It brings many changes. With some exceptions it transfers all responsibility for food legislation to the Ministry of Agriculture or extends the competence of the State Veterinary Administration and the Czech Agriculture and Food Inspection Authority to catering facilities. But in terms of the consumers the most visible and in terms of the merchants, labelling of food means the most extensive changes. As we have experts on labelling food products in QSL, we have prepared a summary of the most important points that you will have to comply with on (not only) the packaging of your product from 1st January.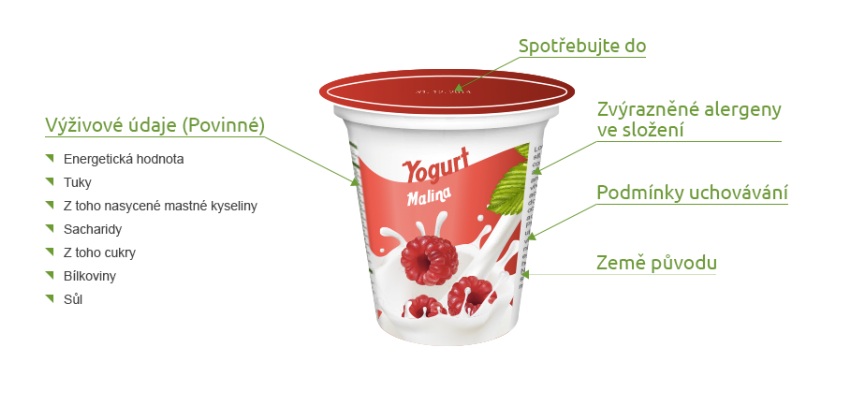 Enlarging the minimal font size

Minimal size of fonts is newly set on 1.2 mm. The reason? Better legibility of information.

Ban on placing signs on the base making legibility of the information impossible

As in the preceding point, also here the fact that customer can read all information about the product is concerned.

Country of origin in fresh, chilled and frozen meat

Besides beef meat, where the rule has already applied, newly it will refer to poultry, sheep, goat, and pork meat.

Highlighting of allergens

In the interest of protection of consumers' health, the most significant allergens will be highlighted in product.

Obligatory indication of nutritional values

Nutrition data must be indicated in the values per 100g/ml. Nutrition data can then be indicated per portion or a consumption unit.

Obligation to indicate allergens in unpacked food too

This provision is very important for persons suffering from allergies. For example in unpacked bakery products, it is complicated for the consumers allergic to gluten to get to goods that are quite "clean" (do not contain wheat flour) in common stores.
Does labelling of your products comply with all these requirements? Congratulations! If not, no matter. In QSL, we will manage for you to implement correct labelling till the end of the year!