QSL is here for you to make labelling of any consumer goods easier for you. We master requirements across all segments. Textiles, shoes, toys, electronics, kitchen utensils, car accessories, detergents and others. We will ensure that the products are labelled in compliance with European and Czech regulations and valid technical standards or qualitative minimum.
Use our knowledge. We have tens of years of experience with labelling of products. Behind our unique know-how, there is deep knowledge of the retail environment, experience in international retail chains and in state sphere.
The service is intended for
What can we help you with?
We provide complete implementation of correct labelling of goods.
We provide all tests and certificates required for import and sale of consumer goods.
We can control your existing technical documentation (whether you actually do not pay for tests that are not necessary).
We can help you acquire specific certificated required for sale of selected products (e.g. Atest 8SD for car accessories, comply with the regulation No. 84/2001 Coll. on products for children under 3 years of age).
Complete approval of correct labelling of products in a flyer.
We provide consultancy in cases of increased quality requirements.
We can control labels and manuals so that they are in compliance with Czech and foreign legislation.
We provide notification of products in EU countries and in cooperation with our partner organization in London, we help Czech producers with translation and correct labelling in more than 30 countries of the world.
We can prepare summarizing guides and manuals for your business.
We can train you on labelling of consumer goods.
In the sphere of chemical substances we can provide:
Legislative consultancy (REACH regulations (1906/2007), CLP (1272/2008), Detergents (648/2004), Biocides (528/2012)).
Labelling of products for sale and distribution.
Processing, check and translation of safety data sheets including expert review (English and German).
Full service while introducing chemical substances onto market and for sale.
Assistance when elaborating written rules for handling chemical substances.
Training on chemical legislation, handling chemical substances (generally and specifically as your company requires).
Audit of handling chemical substances at your site.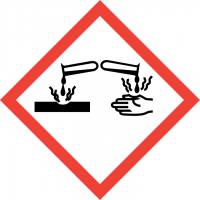 Attractive packaging and flawless labelling in one
Do you need flawless labelling of product but also attractive packaging? Although these two services are logically related, nobody in the Czech Republic has connected them into one service so far. We, however, have. We offer both. Use our complex service and all its advantages:
interdependence of packaging design and labelling of products
deep knowledge of retail
extensive experience in introducing private labels onto market
knowledge of international business environment
We guarantee correctness of labelling
We regularly monitor current legislation in the sphere of product labelling and we provide information about news free of charge. We guarantee correctness of labelling. We are also insured for CZK 5 million.